What is community training?
Community training is a learning environment where instructors and students are supportive of one another and honest with one another when talking about how they feel about various ethical problems, challenges, and situations. In a learning community, students must be ready to discuss or compare different viewpoints, reactions, insights, and experiences.
More usually associated with a mix of formal and informal learning exercises, it can also be used for groups of like-minded people to work together to help each other understand a particular skill or subject. In this sense, you can think of it as more of a learning support group.
Most of the time, this kind of training is done in person, but there are ways to build similar programs online for communities spread out over a large area, like the whole world!
Like, for example, using KnowUp on Discord!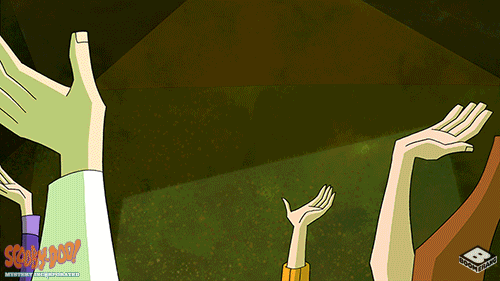 What is Discord?
Discord is a chat program similar to Skype, TeamSpeak, and Slack, a business communication tool designed primarily for people who play video games; it lets them connect, plan games, and talk to each other while playing.
It allows users to communicate whatever they like and enables text, phone, and video calls.
If you're trying to play PC games, Discord is very helpful. Yet, its functionality has reached so many people interested in various other subjects. The program makes it quite simple to communicate and provides search tools that may be used to locate other users and add them to your friend list for immediate connection. Many individuals use it as an organizing and social tool and communicate with each other. Besides, Discord is a wonderful place to join the servers of groups and organizations to keep in touch. Users can sign up for large servers where more extensive networks of communities can connect. 
Since its inception in 2015, Discord has grown massively in popularity. It is where billions of people can talk to each other and interact online. The platform gives users several ways to connect with their peers.
Anyone can use this free site, which has become a haven for practically all creators. After the community servers are set up, organizations with many different interests can create private servers for their members and build their Discord communities.
So, if you want to build a community learning network, you might want to look into Discord as a resource you haven't used yet.
How do you set up and manage a community on Discord?
Discord is all about communities, and the platform gives administrators and users great experiences.
Using the "Community Server" function, anyone can make and share brand-new features made just for communities. There are a few ways to do this, from selecting or recruiting existing users to join your community to entice them to join by providing some value or services that members will value.
Because they have so many unique, adaptable, and flexible features, Discord servers are a great way to promote your business and raise brand awareness. A vibrant community is what encourages additional users to sign up with you.
And that's precisely what a Discord-based community promises to give.
Promising and presenting learning materials like online courses is a wonderful idea for building your community from an academic perspective. It is actually a must in a learning community, such as an acceleration program. The best way to deliver these courses is by using KnowUp! Because you do not need to direct people to any other external platforms for the course. KnowUp offers a seamless learning experience directly on Discord.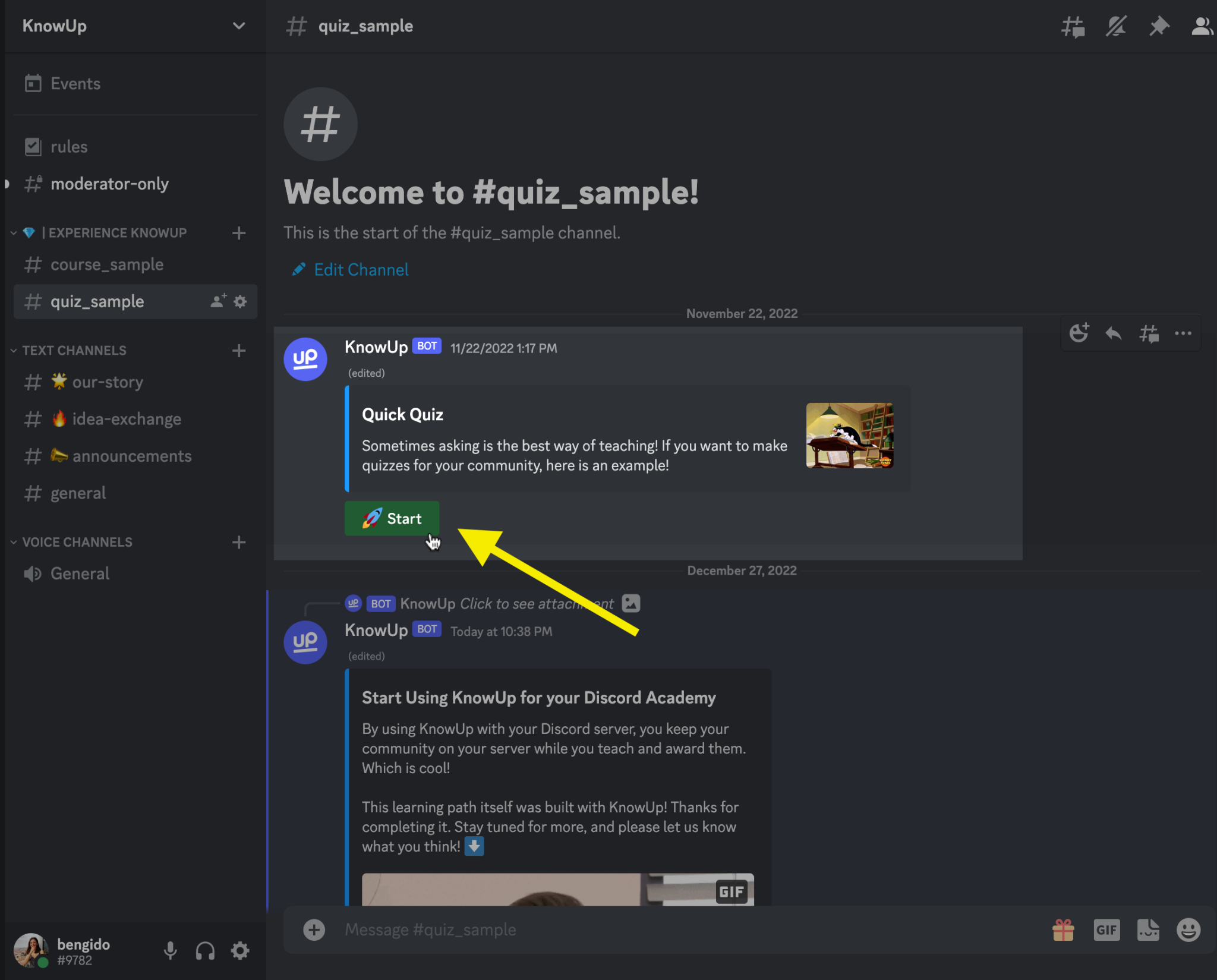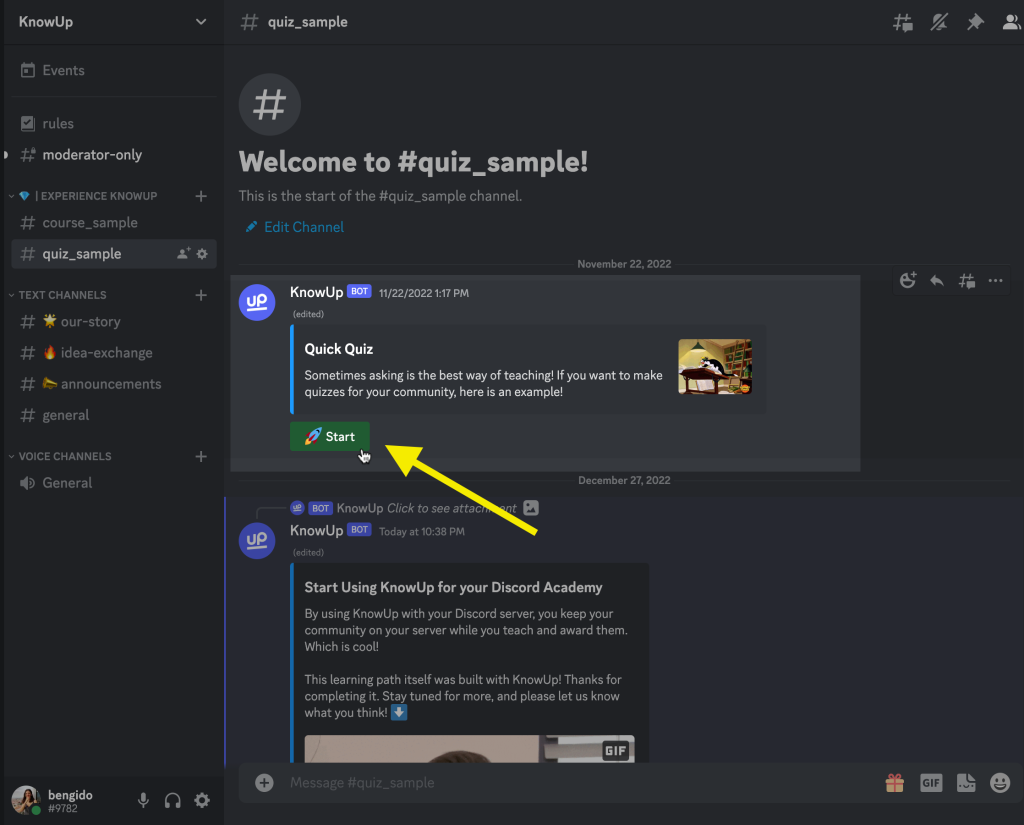 What is KnowUp?
In short, KnowUp is a new and exciting way to provide a seamless Discord user experience for accessing courses, completing quizzes, and managing users' learning paths from where they are now to where they want to be.
Since Discord is all about communities, adding functionality like KnowUp is an excellent way for potential users to interact, get inspired, and learn from each other. KnowUp was made to make this process more accessible while also making it more effective and improving the "learning experience" on Discord.
This is especially the case for the servers that prioritize community training.
To ensure that learning happens, we found that such communities usually use a different tool, like a learning management system, or LMS, to deliver courses or make quizzes. These are fine if you're selling a one-time course and don't expect repeat customers, but LMSs are often buggy and time-consuming to build and maintain.
Not only that but using two platforms to make users go back and forth between them severely deteriorates the user's experience. Especially if they need separate accounts and login credentials to access both.
This led us to ask the following question: "why not give training through a course format and assign quizzes on Discord directly, without needing another platform?"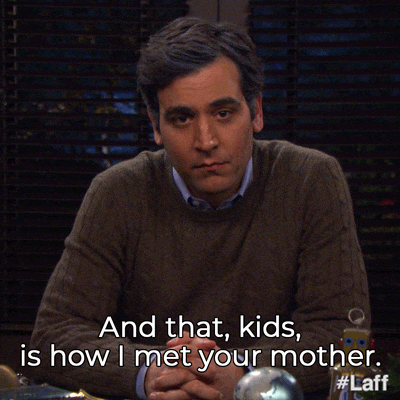 How KnowUp can provide seamless community training on Discord?
KnowUp has been specially designed based on the basic idea of "running an academy directly on Discord." The KnowUp team worked hard to create a framework that eliminates the need for users to switch between Discord and a third-party course builder.
Knowup offers a variety of benefits for integrating your course into your Discord learning community by offering metrics and quizzes with pass criteria to provide the best-performing users with access to exclusive channels and premium programs, to name but a few options.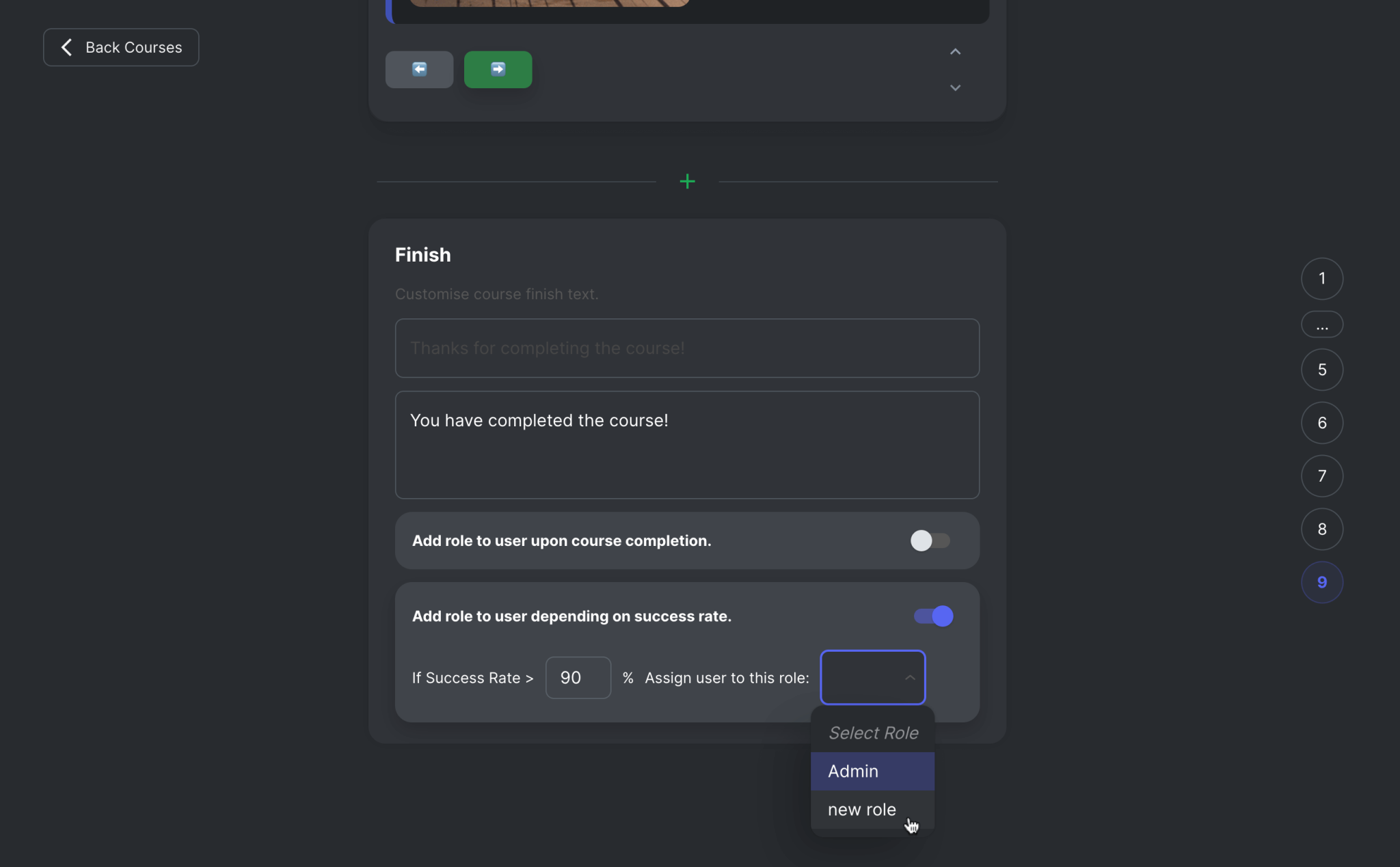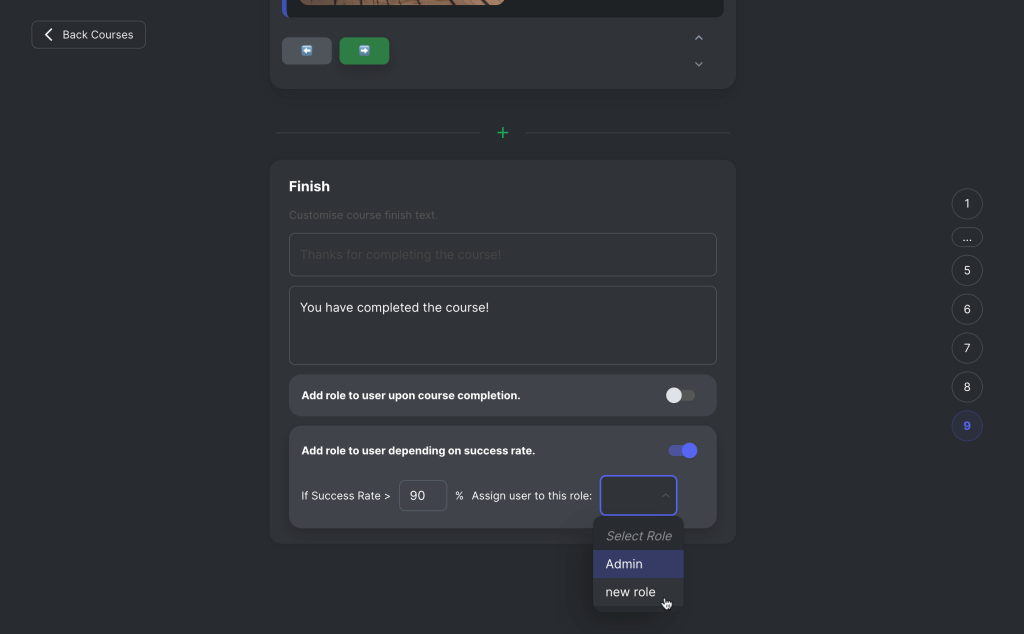 Discord is an excellent place for learning. So, let's make it even better by offering a superior learning experience to the community members.
So, if you are planning on running a course and are building up an excellent following on Discord, why combine these two great tools in one handy place? Your users will love you even more if you develop and provide excellent learning content directly to their community!
Still not convinced by the tremendous potential of combining KnowUp and Discord? Then why not give KnowUp a test drive and find out how great it is for yourself? Make sure to join our Discord server now to experience the sample courses. You won't regret it.